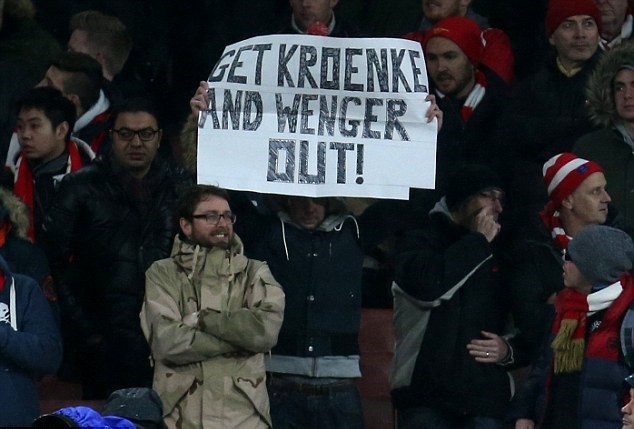 As much as Arsenal fans would like to see their favorite team comfortably win the Premier League title, there is a sense at the Emirates that the club is not built like that at the moment. What's worse, Arsenal continues to bleed fans as Wenger slowly continues to lose his magic.
The way things are going, there will be more fans of UK online casinos, (click here for examples), than Arsenal fans. Wenger is famed for doing things the right way, but the right way seems far of as years pass by. Remember when was the last time Arsenal won a title?
Wenger, the key problem?
Wenger's contract is in his final season. And nothing that he did this summer was enough for experts to give Arsenal a prediction higher than the 4th spot. Thanks to their transfer conservatism, and other rivals spending big, this is the best prediction they can get.
The club has failed to bring a top-tier striker. They patched things up with Lucas Perez in the last minute, and managed to only strengthen the midfield, as well as the back line. Wenger, a famously parsimonious person, struggled to find acceptable deals.
Instead he decided to sit still and work his last year of his contract with what he's got. This has caused for a massive bleeding of fans that have been loose admirers of the team already. Now they are in the search for more exciting sides, such as Manchester United.
The Charismatic Mourinho
As much as Mourinho is hated, he is undeniably the most charismatic manager. This makes him also loved by millions of fans, who enjoy his antics and tactics. Add to this the club's biggest acquisition in terms of marketing in the past several years, Zlatan Ibrahimovic, Manchester United has gained many new supporters.
Ibrahimovic is as antagonistic as Mourinho, and is able to attract large numbers of haters, but fans too. He claims to be the undisputed god of football. His skills are world class, and sometimes plays with such ease, as if he is playing against high school kids.
During the Moyes and Van Gaal eras Manchester United was close to one of the most unattractive major European football clubs. But, now things are much different. Paul Pogba, Eric Bailly and Henrikh Mkhitaryan are without a doubt adding much to the current excitement among the fans, old and new.
Moreover, Paul and Zlatan are loving their new life in England, and will certainly be entertaining the public on the pitch as well off of it.
Things That Make Arsenal Boring
Experts have cited these ten things as the most boring with Arsenal:
Finishing 4th and being happy with it.
Challenging for the title late in the season.
Not being able to patch key holes through transfers.
Locker room selfies after weak games.
Not going past the last 16 in the Champions League.
Injuries.
No backbone.
Spending on the new stadium as excuse for bargain transfers.
Talking about how rich the other rivals are.
No title since 2004.
No wonder the team continues to bleed fans.