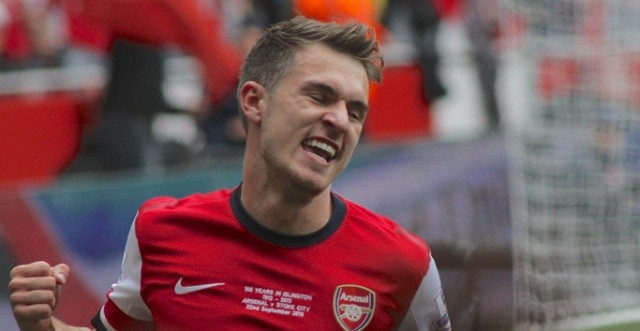 Arsenal midfielder Aaron Ramsey won't be risked in this weekend's game against Southampton, according to the Daily Telegraph.
The 25-year-old Wales international, who enjoyed a magnificent Euro 2016 campaign with his country this summer, suffered a thigh injury in Arsenal's Premier League season opener against Liverpool on August 14th and has been out of action since then.
Ramsey missed Arsenal's games against Leicester City and Watford as well as Wales' World Cup qualifier against Moldova and it seems like he won't take part in the Gunners' home game against Southampton on Saturday.
The former Cardiff City midfielder scored 6 goals in 41 appearances for Arsenal last season, but his hopes of transferring his great Euro 2016 form into this season's Premier League took a blow when he came off injured against Liverpool.
However, the season's only just started and he'll have plenty of time to make a difference for his team.
Now that Ramsey has seemingly been ruled out of this weekend's game, he could focus on being fit for next week's Champions League game at PSG.