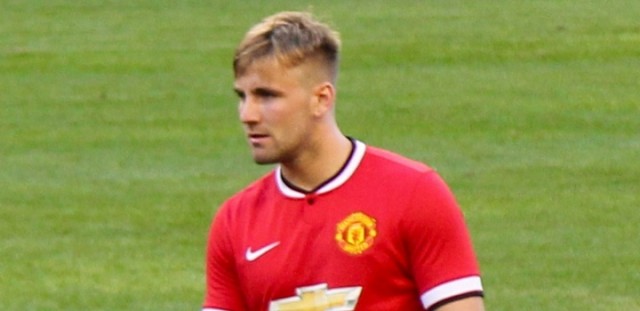 Manchester United left-back Luke Shaw is hoping to convince Jose Mourinho he's fit to play against Manchester City on Saturday, according to the Daily Telegraph.
Shaw was withdrawn from the England squad for the game against Slovakia last weekend as a precautionary measure after feeling pain in the leg he broke last September.
This could be a bad sign for both United and Shaw, but the newspaper claims the former Southampton defender is hoping to take part in one of the biggest games of the season when the Red Devils host their local rivals at Old Trafford next weekend.
Jose Mourinho and his backroom staff will have to assess Shaw's condition in the next couple of days.
Shaw returned just in time for the start of the season and has quickly regained his form from the beginning of last term.
It'd be a big blow for United if Shaw cannot play on Saturday, but the player's health is the most important thing.
Even though it'd be normal to feel some discomfort in the leg as it's still probably getting used to the increased pressure, it'd be better not to take any unnecessary risks as Shaw's injury was very severe.