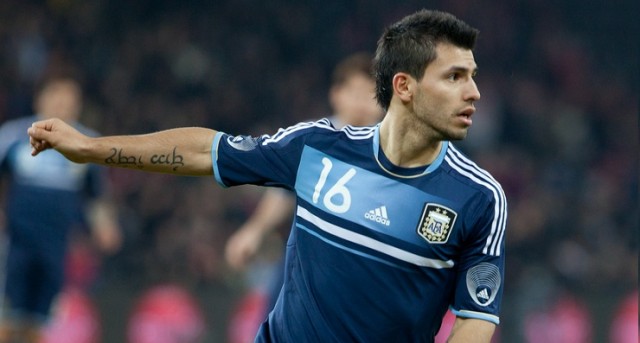 Sergio Aguero will not play with Manchester City in the next three games after he was accused and charged with violent behavior in a match against West Ham United.
In the 76th minute of the match at the Etihad Stadium, Aguero was caught on film elbowing West Ham United's Winston Reid when trying to get possession of an incoming pass.
Although no referees witnessed this action while the game was in play, video footage of the incident was enough for the Football Association (FA) to slap a three game ban on the Argentinean.
The FA released a statement early September 2nd: "Sergio Aguero will serve a three-match suspension with immediate effect after an FA charge of violent conduct against him was found proven."
Manchester City went on to publicly announce on their Instagram that the striker will soon return.
Aguero will not be involved in the Premier League match against Bournemouth, the derby against Manchester United, and will also miss a league cup match against Swansea.
Manchester City went on to finish the game victoriously with a final score of 3-1, which took them to the top of the Premier League table with a total of 9 points.
With a brace coming from the young, talented Raheem Sterling, and a beautiful header from Fernandinho, City is off with a great head start in the race for the Premier League title.