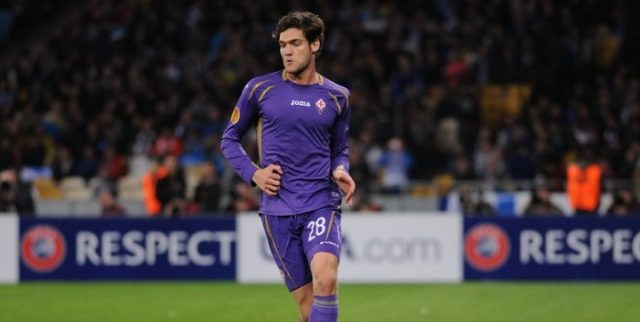 Fiorentina have denied claims that they have agreed a deal to sell Marcos Alonso to Chelsea, as quoted by Four Four Two.
Chelsea have been looking to sign a new central defender this summer but the Blues have faced frustration in their pursuit of top targets Kalidou Koulibaly and Alessio Romagnoli.
Alonso to Chelsea
With only a few days remaining before the end of the summer transfer window, things seemed to be getting a bit desperate for Chelsea but as a huge relief to the fans, it has widely been reported that the Premier League giants were close to bringing in Marcos Alonso from Fiorentina.
According to the Daily Mail, claims have been made that Chelsea had managed to come to an agreement for Alonso for a fee of around £23 million and the transfer was expected to be completed within the next 48 hours.
https://www.youtube.com/watch?v=TCZXGFkjHE8
However in revelations which will surely not please the Chelsea fans, Fiorentina sporting director Carlos Freitas has denied claims that his side are close to selling Alonso and added that even an approach has not been made as of yet.
Speaking at the presentation of signings Sebastian Cristoforo and Carlos Salcedo, Freitas said, "So far no club has come to ask for our best players. He's (Alonso) for now a Fiorentina player."