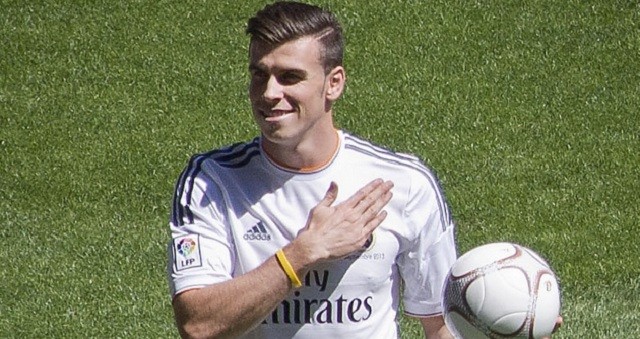 Manchester United have made signing Real Madrid star Gareth Bale their number one transfer priority for next summer, according to the Daily Star.
The report claims Jose Mourinho is keen to continue the club's Galactico policy following the signings of Zlatan Ibrahimovic, Henrikh Mkhitaryan and Paul Pogba.
Mourinho is believed to have made Bale his top transfer target for next summer's transfer window and United are hopeful Adidas would help them secure another major name after the German multinational corporation assisted them with the acquisition of Pogba this month.
The newspaper speculates that the Welsh international would cost around £100m, but Real Madrid are hopeful of convincing the attacker to sign a new 5-year deal worth £60m in the near future.
Even though anything can happen in the space of a year in terms of ability and attitude, the former Tottenham player is one of the best players in the world, so it's safe to say he'd be a brilliant signing for United.
That being said, this story has probably been planted by Bale's representatives in order to put Real Madrid under pressure as the 27-year-old is reportedly locked in discussions with his current club over extending his contract.