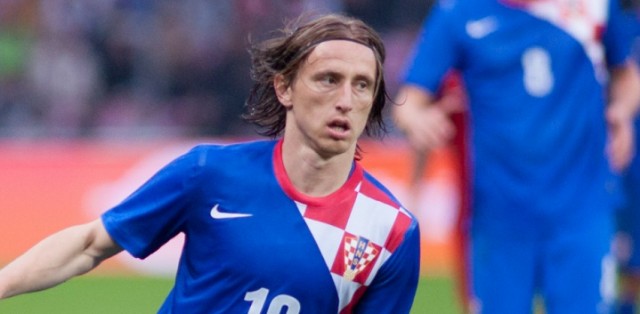 After a solid 0-3 win at Real Sociedad, Real Madrid will make their La Liga debut at the Santiago Bernabéu against Celta de Vigo. Ever since the 2-0 defeat back in May 2014, Real have won every match versus their Galician rivals. With FC Barcelona already ahead because of the goal average, every weekend must translate into a victory for Real.
Preferred Formation: 4-3-3
Zinedine Zidane will gain back two important players, Luka Modrić and Pepe. Still, the first game proved that there's no rush to bring those men into the starting lineup.
Given that this system was the chosen one for the debut, it's safe to assume it will continue to be used. Once the full BBC returns, the rest of the starting men will have become accustomed to the layout.
GK: Kiko Casilla
Opening with a clean sheet is positive, but Kiko barely had any work last weekend. Still, he must make the best out of every chance he gets. This way, his coach can feel confident to give him more games.
Defense
RB: Dani Carvajal
It was from his right boot that last Sunday's opening goal came from. Because of this, he'll most likely get to repeat as a starter. Danilo may be saved for the lower-profile Osasuna clash on September 10th.
CB: Raphaël Varane
He also provided an assist, specifically for Marco Asensio's first La Liga goal as a Madridista. Now that Pepe's back, the competition will get fierce. However, the Portuguese shouldn't be rushed.
CB: Sergio Ramos
The captain is off to a good start this season, something his boss will be thankful for. His priority is turning Los Blancos into the team with the least amount of goals conceded. This way, winning the tournament can become more accessible.
LB: Marcelo
The Brazilian underperformed compared to Carvajal. There needs to be a balance between the two as the attackers need good support from both wings. Coentrão's still out for quite a while.
Midfield
RCM: Luka Modrić
Mateo Kovačić actually grew stronger with time at Anoeta. Even though he deserves another start, when Luka is healthy, nobody can replicate his contribution. Nevertheless, there could be a surprise.
CM: Casemiro
He remains the only member of the squad without a natural replacement. There's no indication that a signing will be made to change this. For now, the Brazilian must go on being the muscle in the midfield.
LCM: Toni Kroos
When Modrić is absent and Casemiro has his back, he becomes more of a playmaker. This is really positive in order to generate more goal opportunities. Even so, his defensive duties shouldn't be left aside.
Attack
RW: Gareth Bale
At Anoeta he proved yet again he has no problem being the leader. He has to keep doing it until Ronaldo comes back. He's only scored once versus Celta, so he must work a bit harder.
ST: Álvaro Morata
Despite his good first outing, he hasn't been able to score the goals expected from him. He desperately needs one, as anxiety could damage his performances. Benzema won't be back for a while, so he still has some time.
LW: Marco Asensio
In two official games for Madrid, he's scored two goals. This has put him ahead of both Isco and James Rodríguez. Consequently, with Cristiano and Benzema still unavailable, he has good odds of starting once again.
(4-3-3)