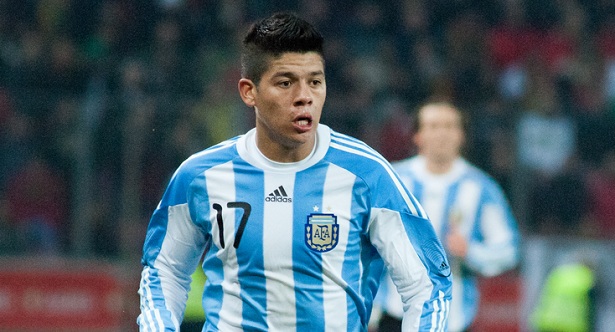 Monaco are interested in signing Manchester United defender Marcos Rojo, according to the Daily Record.
The report claims Rojo is available for transfer this summer, with the Red Devils willing to let him leave for €12m.
However, the newspaper goes on to suggest Rojo has been struggling to find himself another European club that's willing to match his Manchester United salary.
The versatile defender is believed to be keen to stay in Europe and has already rejected the chance to join Chinese Super League side Shanghai SIPG this summer.
It seems like Monaco are keen to take the Argentinian international to the French Riviera, but United have reportedly rejected the French side's initial offer for Rojo as the English giants are unwilling to pay part of the player's wages.
Despite Monaco's initial failure to clinch a deal with United, the French team is believed to still be interested in getting the deal over the line and Mourinho's reported desire to sign Fabinho could kick-start the negotiations again.
Mourinho is believed to be looking to sign two more players this summer – an experienced centre-back and a right-back – but would first need to sell some players to free up funds.
If the report is to be believed, United could use Monaco's interest in Rojo to secure the signature of versatile right-back Fabinho.
It's hard to imagine United signing two more players before the end of the month, but if the club manages to offload a couple of senior players, things could quickly change.