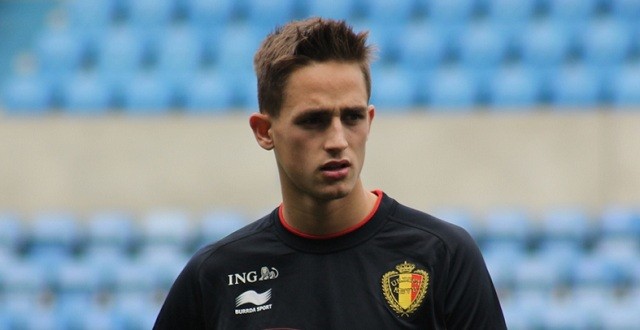 Sunderland have announced the signing of Manchester United winger Adnan Januzaj on a season-long loan deal.
The 21-year-old Belgian will be available for selection for Sunderland's Premier League season opener at Manchester City tomorrow.
Januzaj, who had to endure a frustrating spell on loan at Borussia Dortmund last season, will now spend the season at the Stadium of Light under the manager who gave him his first-team United debut in the 2013/14 season.
David Moyes has expressed his delight at securing Januzaj's services, saying the winger will add variety to the team's attack.
"Adnan will give us a different variation. I have to get him back to the level he played at two years ago", Moyes said.
"He will get every opportunity to do the business.  I'm hoping the Sunderland fans will see the real Adnan Januzaj."
This is a fantastic opportunity for Januzaj to get his career back on track. He enjoyed a magnificent 2013/14 season under Moyes, but failed to impress Louis Van Gaal during the past two seasons.
It seems like he's failed to impress Jose Mourinho as well and will now spend some more time away from Old Trafford.
It'll be interesting to see how he does at the Stadium of Light this season. If Moyes can resurrect Januzaj's career, the Belgian would have another chance to establish himself at Old Trafford next season.