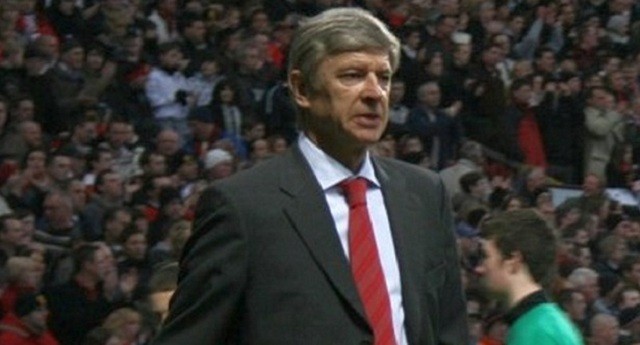 Arsenal open the season at the Emirates versus Liverpool on Sunday. Both clubs will want to start off well in this highly competitive Premier League, although both have a number of injury concerns as the season begins.
Liverpool may be without the services of Daniel Sturridge and James Milner, both of which face a fitness test ahead of Sunday. Liverpool will also be without new signing and first choice keeper Loris Karius who suffered a broken hand during the pre-season.
Arsenal will be without the services of Laurent Koscielny, Per Mertesacker, Gabriel, Danny Welbeck, Jack Wilshere, Mesut Özil, and Olivier Giroud. While the midfield and attacking absences can be dealt with due to the tremendous depth in those areas (except striker possibly), Arsenal will have to field a makeshift back four in the absence of their three senior center backs.
Calum Chambers, new-boy Rob Holding, and youngster Krystian Bielik are the club's only three healthy center backs and Arsene Wenger will have a tough choice to make. Chambers will certainly start and Bielik will possibly find himself on the bench. The manager will then have to choose between Holding, who recently signed from Bolton and had a very positive pre-season, or Nacho Monreal, who has deputized as an emergency center in the past and done well.
The first game of the season will allow Gunner fans to get their first good glimpse at new signing Granit Xhaka. The Swiss midfielder is an excellent addition to the squad and central midfield is a real position of strength for Arsenal this season.
Arsenal do not have a good history in their opening matches the past six seasons having only won once, lost twice, and drawn three times. That's all relative though when you look at the 16 seasons before that as Arsenal won 12 times, lost once, and drew three times.
Here is Arsenal's most likely starting lineup against Liverpool this weekend.
Goalkeeper – Cech
Petr Cech opens the season in goal and will look to improve on his Golden Glove performance from last year.
Cech's presence will be a huge boost for the young center back pairing Arsenal will field. He will need to keep them calm, focused, and organized. There is no better goalkeeper in the Premier League for this scenario.
Right Back – Bellerin
Hector Bellerin will also look to build an excellent campaign where he was chosen in the Premier League Team of the Year. His pace and attacking prowess is a major cog in Arsenal's attack as the Gunners frequently look to break through the young Spanish right back.
Although brief, his inclusion in Spain's Euro 2016 squad should have been a good boost to his confidence and he will take this season as an opportunity to break into his nation's first team on a regular basis.
Left Back – Monreal
Monreal will feature in this match. The question is, where? The Spaniard has played well at center back in emergency situations before, and could do so again. However, Wenger has been praising Holding the past few days in what seems like an attempt to boost the youngster's confidence and prepare him for a spot in the starting eleven.
Monreal was one of the Premier League's best left backs last season and will try to maintain his form. Kieran Gibbs is sitting in the wings, waiting for an opportunity, in the mean time.
Center Backs – Chambers & Holding
Although much talk has focused around Arsenal's search for a striker this summer, the greater squad concern is arguably center back. Mertesacker and Koscielny are both 31-years old and Mertesacker has shown signs of regression, while Gabriel hasn't progressed as well as hoped. Reinforcements might not have been necessary early on this summer, but health factors have changed that and a major overhaul is in order now. On the plus side, Arsenal have three very impressive young center backs waiting in the wing.
Chambers, Holding, and Bielik all performed exceptionally well in the pre-season, despite a few inexperience-related mistakes from each player. Holding and Bielik received special praise from the manager and both players look to have bright futures ahead.
Ultimately, Wenger will go with youth and continuity by choosing Chambers and Holding. The duo logged significant minutes next to each other in pre-season and looked to have formed a solid relationship. While they may seem shaky at times on Sunday, it's still intriguing to see two exciting youngsters line up next to each other. The experience and quality of the full backs will help Chambers and Holding, as will the presence of Cech in goal.
On paper, this is Arsenal's weakest link, but the faith that has been placed in Holding, and Chambers' experience in similar situations will serve them well, and ultimately they should be able to do a good enough job.
Defensive Mid – Xhaka
Granit Xhaka will be raring to go this weekend as he makes his debut in front of the home fans. Xhaka provides a balance to the midfield that has been missing since the days of Patrick Vieira. He is a very willing defender who is excellent on the ball and can pick out a pass with his sweet left foot. He likes to pick out players between the lines and dictate play from the back.
Xhaka is the perfect solution to breaking up the Cazorla – Coquelin partnership that served the Gunners so well in the past, and is an excellent partner for Santi Cazorla, Wilshere, Aaron Ramsey, or Mohamed Elneny.
Xhaka's addition makes Arsenal's midfield the best in the Premier League and he seems to be someone that the pundits have forgotten about. His impact will be felt this weekend.
 Central Mid – Elneny
Elneny had a consistently good pre-season, building on what was an excellent first few months in the Premier League for the Egyptian international, after joining Arsenal in January. He is the perfect box-to-box midfielder with his passing ability, willingness to shoot, and skills reading the play in front of him making him an important piece to Arsenal's midfield.
Once Özil returns to fitness, Wenger will have a choice to make between Ramsey and Elneny. Ramsey is likely the first choice for now but Elneny played himself into a starting role last year and he could do it again. 
Attacking Mid – Ramsey
Despite appearing in just one pre-season match, Ramsey will be called upon this weekend. The Welshman returned to training two weeks ago after receiving an extended holiday due to his participation in Wales' excellent Euro 2016 campaign.
In the absence of Özil, Ramsey will lineup as the number 10, a position he excelled in for Wales this summer. Cazorla could be an option here as well, but Wenger had expressed concern of Cazorla's fitness – the Spaniard is still gaining match form after returning from a long-term knee injury.
Ramsey is primed for an excellent year and should go into the season full of confidence after his eye-catching performances for Wales this summer. Xhaka will compliment Ramsey in midfield, allowing him to play in that free role he excels so much in.
Wide Right – Oxlade-Chamberlain
Alex Oxlade-Chamberlain gets the start ahead of Theo Walcott and Joel Campbell. The Ox has had a good pre-season but he has to make sure his form translates into the league. Last year, Oxlade-Chamberlain looked sharp and confident during the summer, but couldn't put in the same kind of performances once the season started. His confidence faltered and his season suffered.
Chamberlain brings a direct style of play, pace, creativity, and some finishing quality to the right. He'll have to be sharp though as Walcott and Campbell both looked good against Manchester City last weekend.
Wide Left – Iwobi
Alex Iwobi made the left wing position his own last season and he'll look to keep it that way this year. Iwobi is an exceptional talent who seems to have added ruthless finishing ability to an arsenal that already includes dribbling skills, pace, off the ball movement, and vision.
The Nigerian youngster declined an opportunity to represent Nigeria at the Olympics in favor of getting off to a good start with Arsenal this season. He'll be motivated by that decision and will want to make sure it was the right one.
If Iwobi shows that same finishing touch he exhibited this summer and continues to play the way he did at the end of last year, he will be a star in this league.
Striker – Alexis
Like Ramsey, Alexis has only featured in one pre-season match and has only been training the past two weeks after receiving an extended holiday due to his participation in Chile's successful Copa America campaign.
Yet, due to a lack of options, Alexis will get the start at striker. Giroud misses out as he gain fitness having returned to training this week, and Walcott was unimpressive as a striker this pre-season. Backing up Alexis will be Chuba Akpom who managed to score in every one of his friendly appearances this summer.
Arsenal are still on the lookout for a striker, although that's been put on the back burner as the club look to secure a center back. In the mean time though, Alexis is a pretty good option at striker, as long as Wenger prevents him from burning out too quickly.
It's possible that Alexis will feature more often as a striker this year than in seasons past. Although that is likely dependent on the form of Iwobi, Oxlade-Chamberlain, and others who play on the wing.