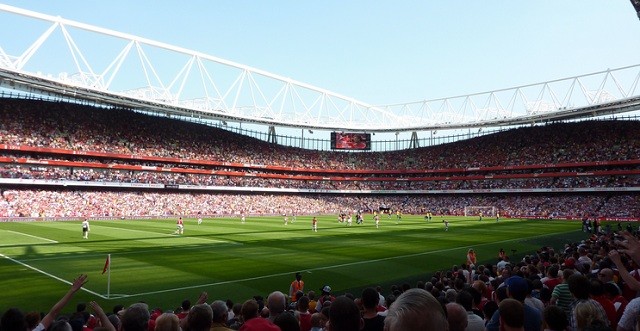 According to Bild, Arsenal have added Lukas Klostermann to their list of potential defensive transfer targets.
20-year old Klostermann can play all four positions across the backline. He is currently contracted to RB Leipzig and is away on international duty representing Germany at the 2016 Rio Olympics.
Bild did not quote a price for the player, however, publications in the UK have quipped a valuation of around £25 million. Klostermann has two years left on his contract. He signed for Leipzig in 2014 from Bochum.
Arsenal are in dire need of a defender – perhaps more so than a striker. Laurent Koscielny is set to miss Arsenal's Premier League opener against Liverpool on Sunday as he just began his pre-season training this Monday. Per Mertesacker will miss at least the next four months with a knee injury, and Gabriel could be set for some time on the sideline after suffering what appeared to be a serious ankle sprain in injury time of Arsenal's final pre-season match against Manchester City on Sunday.
With all three senior defenders due to miss the start of the season – and two of them likely to miss much more – Arsenal might have to rely on the inexperienced center back duo of Rob Holding and Calum Chambers. That is unless an experienced defensive signing is made within the next couple of days.
While Klostermann is a talented player, he is not the defender Arsenal need. Klostermann wouldn't be available for selection until sometime in September due to his Olympic participation, and his inexperience does not fit the criteria Arsenal are looking for. A potential Klostermann signing would be similar to that of Holding's move to London this summer, and it wouldn't solve any of the club's defensive problems.
Arsenal have put themselves in a hole with their inactivity in the transfer window. It was well known that they were actively seeking an experienced center back once Mertesacker went down injured. Because Arsenal failed to act, it's likely the prices of their targets went up the moment Gabriel was stretchered off the field.
A week ago, Arsene Wenger was definitive when he said a defender would be brought in prior to kickoff against Liverpool. Gabriel's injury only hastens that need, puts the manager's comments back into the spotlight, and drives the prices up.