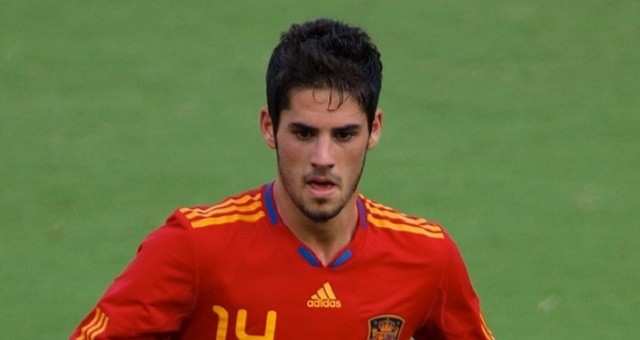 According to AS, a Spanish sports newspaper, Real Madrid have put Isco Alarcón on the market. If a good offer arrives before the end of the transfer window, a sale would be considered.
There's currently an overbooking of creative midfielders, and since Marco Asensio will likely stay, there's one more to add. Between James, Isco, and now Asensio, it's too complicated to distribute minutes appropriately.
It seems that the #22 would be the player with the most chances to leave if a solid offer comes along. Real won't sell at any price, especially if you look at the price tags of recent transfers in other top clubs.
Asensio has impressed the fans and his coach in the preseason, forcing the latter to keep him as a full-on first team member. At 20 years old, he can grow a lot by playing alongside the BBC and others.
On the other hand, James Rodríguez would also remain at the Bernabéu because of the "galactico" price that was paid for his services.
While the season ahead will be long and require frequent rotation to prevent injuries, too many men for one spot may be counterproductive.
As the last weeks of the transfer window go by, we'll see how Los Blancos finally decide to deal with transfer outs. Unless people leave, no signings are expected.