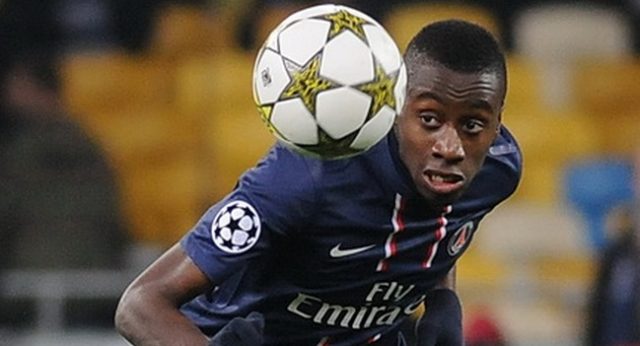 According to Gazzetta Dello Sport, Arsenal are one of several teams competing to get 29 year old PSG midfielder Blaise Matuidi.
The report states that PSG are not actively looking to sell Matuidi, but they may be willing to part ways with him for the right price.
Juventus, Chelsea, and Manchester United are some of the other teams that are also reportedly interested in getting Matuidi, so the Gunners will have stiff competition if they want to acquire the French midfielder.
Matuidi has been a good player for PSG, and he would be a useful addition to the Arsenal squad.
Matuidi is a good passer who had a 91.8% pass success rate last season, while also tallying 6 assists. He also contributes defensively, averaging 2.4 tackles per game last season.
Matuidi would be a good addition to any team, but it seems unlikely that Arsenal will be able to get him considering all of the competition there is for his services. The Gunners have other needs that they will probably prioritize before Matuidi.