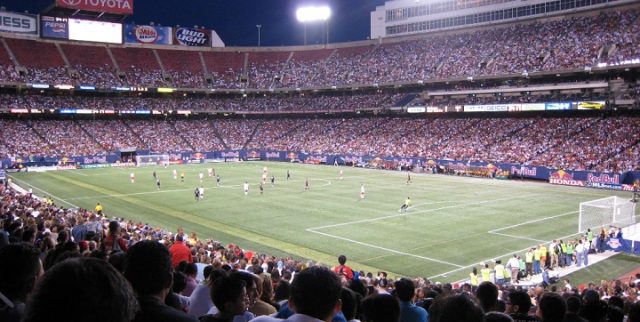 In the final match of their North American tour, Real Madrid will meet Bayern Munich in a true European classic. The Germans have two wins and one penalty shootout loss. Los Blancos have won one and lost one so far.
This is the final preparation before the UEFA Super Cup to be played on the ninth of this month. It's an ideal chance for both managers to make adjustments before the official start of their domestic competitions.
Preferred Formation: 4-4-2
While Zidane has found in Marcelo and Asensio the stars of the preseason. He's given plenty of minutes to the Castilla youngsters, this game will be no exception.
He must keep testing who will be useful for the first team and who should be loaned out. This system will stick, as probably no BBC member will be ready for the Sevilla clash. There may be some variations in the starting 11 we've seen so far.
GK: Kiko Casilla
Both him and Yáñez are dividing the playing time, so it's a safe bet to say this will happen again. The more experienced keeper will repeat from the start. He has to continue gaining confidence for his first official final.
Defense
RB: Dani Carvajal
He'll be one of a select group of players that are almost guaranteed to start the Super Cup. Unless a last-minute event stops him from playing, the Spanish has the upper hand against his colleague Danilo.
CB: Raphäel Varane
Like several of his teammates, he's only playing because the usual starters aren't physically ready or available. He must not let his guard down or he may lose his current starter status.
CB: Nacho Fernández
Rumors still emerge about a potential move away. Nevertheless, it will be hard to find a replacement in a month if they don't use the Castilla squad. Zizou must clarify his role in the squad and go from there.
LB: Marcelo
With three goals in two games, he's the team's preseason "pichichi." Also serving as the captain at the moment, he seems inspired. He may end up making a great duo with Marco Asensio.
Midfield
RM: Lucas Vázquez
Isco, James, and Jesé failed to play against Chelsea. Consequently, this position will have strong competition, as the manager could pick any of these men. Whoever makes it has a good chance of repeating at Trondheim.
RCM: Casemiro
The main component of the midfield won't go anywhere for the moment. He's still the only  man without a natural replacement in the team. Even so, youngsters like Llorente and others could be a free way to complete the squad.
LCM: Mateo Kovačić
Luka Modrić and Toni Kroos are working separately to hopefully make it to the following match. Mateo can continue to take advantage of the minutes to prove to his boss he has what it takes to play consistently.
LM: Marco Asensio
In just two appearances he's managed to impress the fans and his coach alike. Even though it's tempting to keep him as part of the team, the club must consider if he'll get the playing time he deserves at this age.
Attack
ST: Mariano
He scored the winning goal versus Chelsea in the form of a screamer. Given that Benzema is still suffering from physical problems, the Castilla man has good odds of starting once again on Wednesday.
ST: Álvaro Morata
His return hasn't been as extraordinary as expected. However, his talent is unquestionable. It will take some time for him to get used to La Liga again and Real's playing system. He'll be the main attacker until the BBC returns.
(4-4-2)