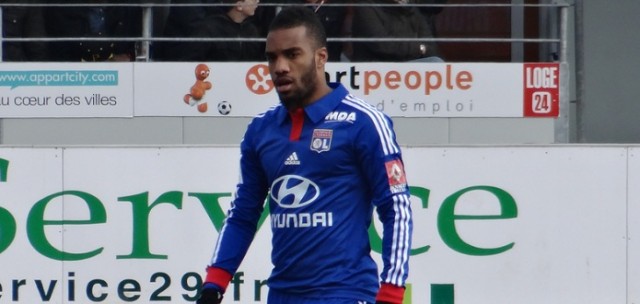 Arsenal are still fighting hard to sign Lyon striker Alexandre Lacazette, and their chances of getting seem to be increasing.
Lyon rejected an Arsenal bid worth £31.8 million, but according to the Daily Mail, the Gunners are expected to make another offer for the French striker.
Lyon manager Bruno Genesio has revealed that his club would be willing to sell Lacazette, who scored 23 goals last season, if the Gunners make a suitable offer.
However, Genesio also said, "I have been assured by my president that we will keep the player. You never know what could happen right up until August 31."
Lyon is still reluctant to sell their star striker, but they do appear to be willing to part ways with Lacazette for the right price.
Based on reports, Lyon would likely be willing to sell Lacazette for around £40 million, but it is unclear whether or not Arsenal will decide to meet these demands.
It still seems that this move is not likely, but it is not completely dead yet either. Either Arsenal or Lyon will have to budge in order to make a deal happen.