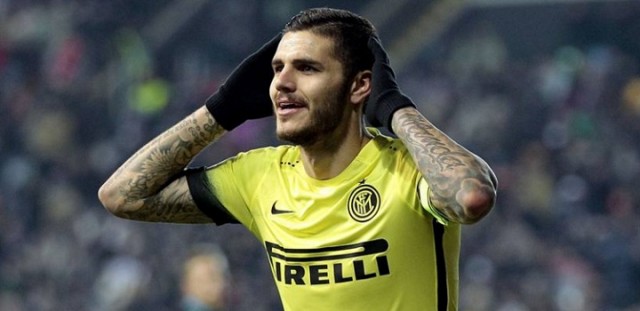 Arsenal have continued to pursue Inter Milan striker Mauro Icardi, according to a report from the Express (via reports in Italy). The report states that Icardi could travel to London to discuss a possible move to the Emirates.
Icardi has had a wages dispute at Inter Milan, so he is expected to leave the club this summer, whether it be to Arsenal or somewhere else.
Arsenal is also targeting Alexandre Lacazette, and their pursuit of Icardi will depend on whether or not they are able to acquire the French striker.
If the Gunners are unable to get Lacazette, Icardi would seem like a logical second choice, given his desire to leave Inter Milan.
If signed, Icardi would challenge Olivier Giroud for playing time as the main striker for Arsenal and he would improve their depth at the position. Icardi scored 16 goals with 4 assists in Serie A last season.
An Icardi to Arsenal move does seem realistic given his desire to leave his current club, but a lot will depend on whether or not Arsenal is able to get Lacazette.
Once Lacazette's future is determined, we should have a much better idea as to whether or not Icardi will wind up at Arsenal.