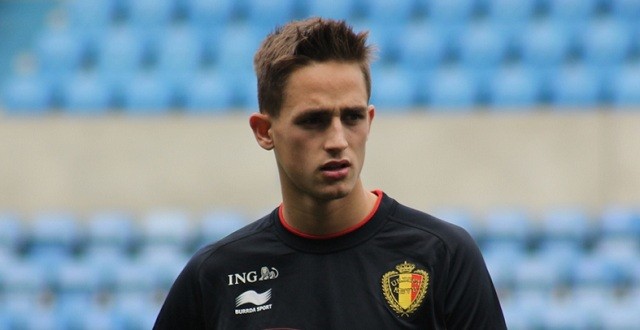 Sunderland are interested in signing Marouane Fellaini and Adnan Januzaj this summer, according to the Sun.
The report claims Sunderland are ready to make a £13m bid for Fellainiand have also targeted another Belgian in the United team – Adnan Januzaj.
Moyes, who was appointed Sunderland manager last weekend after Sam Allardyce took charge of England, is reportedly eager to strengthen his squad ahead of the new Premier League season.
Moyes is believed to want to sign Fellaini for the third time after already working with him at Everton and Manchester United.
The 28-year-old, who was Van Gaal's notorious "Plan B" during the past two seasons, scored 3 goals in 27 appearances for United last season.
Januzaj has been linked with a loan move away from Old Trafford in the last couple of weeks and it seems like he could join Sunderland this summer.
Leaving United on loan would be a good career move for Januzaj as he needs regular first-team football.
Sunderland would be a great option as he'd be able to play under the manager who gave him his United debut 3 years ago.
As for Fellaini, a permanent move away from United would be best for all parties involved. He's not good enough to be a regular starter in Mourinho's team and his physicality won't be needed anymore as United have already signed Ibrahimovic.