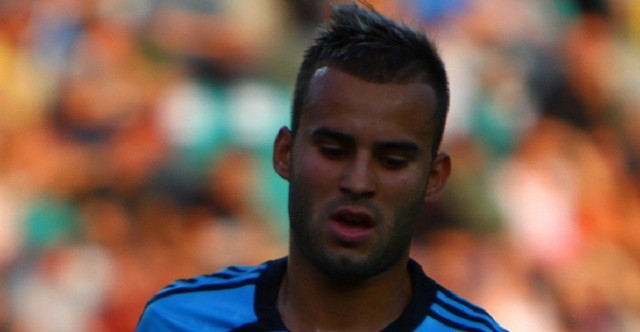 According to a report from talkSport (via Marca), Real Madrid are willing to sell 23 year old midfielder Jese Rodriguez before the summer transfer window closes. Jese is a target of both Arsenal and Liverpool.
Jese was mostly used as a sub last season with Real Madrid, and he was effective in that role.
He only played 827 minutes in La Liga games last season, but he managed to score 5 goals and tally 6 assists in those matches.
If Rodriguez came to Arsenal he could get playing time as an attacking midfielder or striker, but he would not necessarily be a starter.
That said, Jese's versatility would still be very useful to Arsene Wenger, and he would probably get more playing time with the Gunners than he would at Real Madrid.
Since Real Madrid are reportedly willing to sell Jese, the Gunners should have a realistic chance to acquire him this summer. However, they will have to compete with Liverpool, as well as teams in La Liga in order to get him.