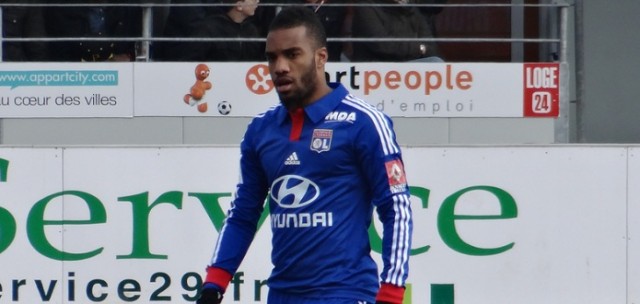 Arsenal are reportedly prepared to launch an improved and final bid for Lyon striker Alexandre Lacazette, according to Squawka.
The new offer for Lacazette is reportedly worth no more than £33.7 million, which is still below Lyon's asking price. The report also says that if Arsenal's new bid is rejected, they will no longer pursue Lacazette.
Arsenal has been searching hard for a striker during this transfer window, but they have not had any luck thus far.
Arsene Wenger had previously targeted Jamie Vardy and Gonzalo Higuain, but was unable to acquire either player.
Lacazette has been a target of Arsenal's for a while now, but with the Gunners unwilling to meet Lyon's asking price, it appears to be unlikely that he will make a move to the Emirates.
With the Lacazette deal looking unlikely, the Gunners may have to settle for Olivier Giroud at striker for this season, as they are running out of superior alternatives on the transfer market.