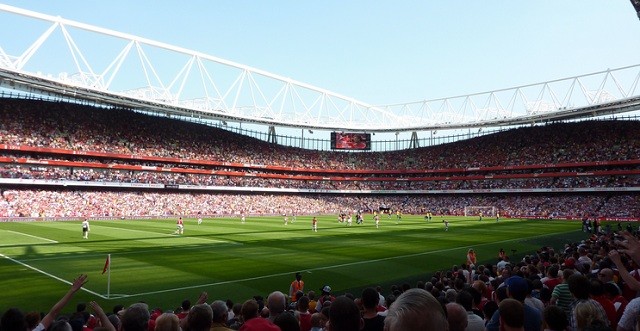 Arsenal are reportedly close to signing 25 year old Toulouse striker Wissam Ben Yedder for a fee of £8 million, according to the Sun.
Wissam Ben Yedder is a 25 year old French striker who has been playing for Toulouse in French Ligue 1 since 2010. He has scored 63 career league goals for the French club in 156 appearances.
Last season, Ben Yedder had a solid season, scoring 17 goals and tallying 5 assists in 35 league matches.
He could provide Arsenal with some depth at striker, but he is probably not going to really challenge Olivier Giroud for starting minutes.
There seems to be a good chance that Ben Yedder ends up at the Emirates, but Sevilla are also reportedly interested in the French striker and that could be an alternative destination for him.
Ben Yedder would not be a bad signing for only £8 million, but many Arsenal fans will be disappointed if this means that Arsene Wenger cannot pull off a move for a more accomplished striker.