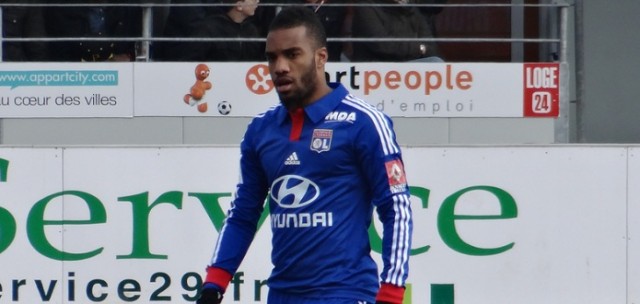 Arsenal's bid for Lyon striker Alexandre Lacazette has been rejected, according to a report from the Guardian (via an official statement from Lyon).
The Gunners had reportedly offered £29.3 million for Lacazette, and they were possibly willing to offer even more, but Lyon have stated that their star striker is not for sale.
This is very disappointing news for Arsenal who have been pursuing, but failing to secure, big name strikers throughout the summer transfer window. The Gunners notably missed out on Gonzalo Higuain and Jamie Vardy earlier in the window.
Arsenal seems to be pushing hard to get attacking minded players during this transfer window, but so far they have come up short.
As of now Granit Xhaka is the only major signing the club has made, and they could still use a striker/winger as well as a center back.
With less than two weeks remaining until the start of the season, Arsene Wenger must now, once again, find a new transfer target to pursue.