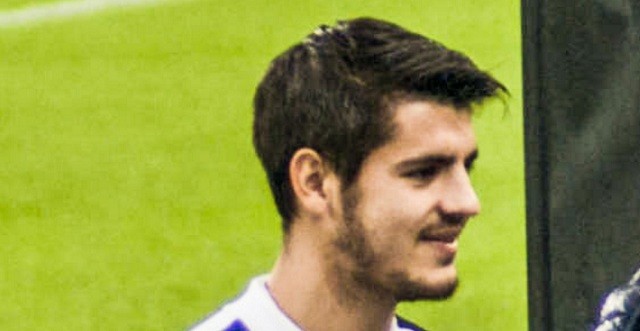 After a quiet transfer window, Real Madrid will kick off the 16/17 season with a few matches in America. PSG will come first in a solid test for both squads.
Zinedine Zidane will start his first official season as a manager and experiment with tactics. With a plethora of youngsters and players that may be on their way out, the manager can get a sense of who will be useful this year.
Preferred Formation: 4-4-2
Since Bale and Cristiano Ronaldo are still enjoying their summer break, keeping the three men up top doesn't seem right at the moment.
The addition of Álvaro Morata to the team has made the Spanish media speculate that both him and Benzema will play the UEFA Super Cup. If this is true, then the coach will most likely want to try out a system with both of them as starters.
GK: Kiko Casilla
Because Keylor Navas is still recovering from his injury, Kiko Casilla has a chance to impress the boss. Due to the nature of friendlies, keepers usually get half a match before they're swapped, so they must take advantage of every minute.
Defense
RB: Dani Carvajal
Once again Danilo and him will fight for a starting spot. The Spanish has greater odds of playing from the start, while the Brazilian might come in the second half. The change in the system will may affect the way the full backs play.
CB: Raphaël Varane
He will get a headstart from his two fierce competitors, Sergio Ramos and Pepe. If his importance doesn't increase, this may be the last season for him. The manager needs to distribute playing time very well.
CB: Nacho Fernández
Despite strong interest from AS Roma, it seems like he will be staying, although he could change his mind after the preseason. His ability to play anywhere in the defense would be a great loss for the team.
LB: Marcelo
Fábio Coentrão is back, yet won't be available until October or November. This will be good for resting the Brazilian and keeping everyone fresh. Last season he had to force in many matches because of the lack of a reliable alternative.
Midfield
RM: Marco Asensio
He's one of the "signings" of the summer and considered to be a future star. This is the perfect chance for Zizou to evaluate if the 20-year-old is ready to be part of the first team squad.
RCM: Casemiro
At the moment he will stay with his teammates in the U.S. tour, but the Brazil national team could call him up for the Olympic games set to start next month. He's the only one of the starting midfielders available, so his presence is a safe bet.
LCM: Mateo Kovačić
The persistent rumors of a midfielder signing had him on the exit ramp. However, he seems determined to show Zidane he can be Modrić's ideal replacement. He will have to go all out before James and company return.
LM: Isco
Vicente Del Bosque left him out of Spain's squad for the Euro 2016, so he also had plenty of time to get focused for the challenging year ahead. When Ancelotti used this system, Isco usually played on this side.
Attack
ST: Karim Benzema
The France national team kept him away from the Euro 2016 tournament, so he had the entire break to get in shape. He now has extra competition, so every performance needs to be at a top level.
ST: Álvaro Morata
The former Castilla man has returned after two seasons maturing at Juventus. Now an established attacker, he won't settle for being anyone's second choice. He'll have an intense competition with Benzema.
(4-4-2)