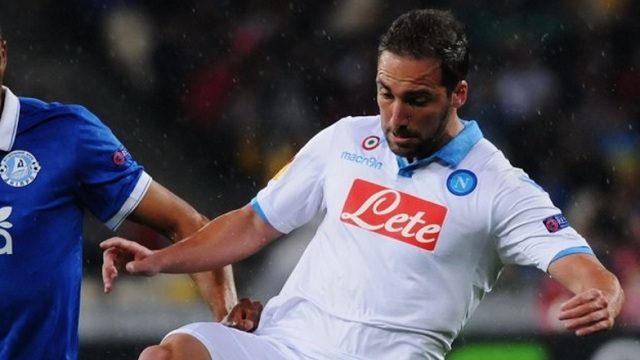 Gonzalo Higuain is reportedly on his way to Juventus for a fee of €94.7, according to ESPN FC (via Sky Sports Italia).
The news comes as somewhat of a surprise, as previous reports stated that Napoli would not sell Higuain to a rival team, but it appears that they were overwhelmed by the enormous transfer fee.
The Gunners will be disappointed that they are missing out on one of their main transfer targets, especially since Higuain would have provided Arsenal with a major upgrade at the striker position.
Arsene Wenger's side may now choose to pursue other options at striker, or they could go forward with Olivier Giroud at striker this season.
Despite his flaws, Giroud did have a productive season last year, scoring 16 goals with 6 assists in league matches, so it is not as if Arsenal are completely bare at striker.
Losing out on the Higuain sweepstakes is disappointing for Arsenal, but if they can use their transfer budget wisely on other players they should still be set up to do well in the 2016-17′ season.