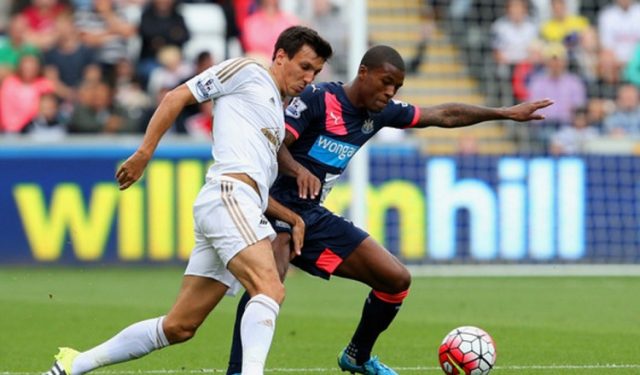 While Liverpool have not signed a superstar name on the same level as Henrikh Mkhitaryan, Granit Xhaka or Ilkay Gundogan, the club's transfers have been solid, depth-building moves. Aside from the recently added Ragnar Klavan, who is 30-years-old, all of the other transfers of Jurgen Klopp and the club have been players who have yet to reach their peak.
All of the players have loads of potential and they are playing under a coach who has a proven record of developing young talent. However, as great as adding multiple players is, the squad is becoming rather full. With that in mind, one has to wonder if adding Georginio Wijnaldum to an already crowded roster is the right move for the Reds.  
Looking at Wijnaldum and the positions he played last season, he will not be the first choice option in any of the three attacking midfield positions. With Philippe Coutinho, Sadio Mane and Roberto Firmino already projected to be among the first names on the team sheet, Wijnaldum will have to usually come on as a sub or an injury replacement.
Given Liverpool's injury struggles last season, it isn't the worst thing to have depth in the squad but having so many players in the same position could lead to one or more of them getting dissatisfied with their playing time.
Wijnaldum won't be competing against the three players listed above, he will probably be competing against Adam Lallana, James Milner and Sheyi Ojo for minutes. While the Dutchman's sheer number of goals and assists outshine all three of those back-up players, he does not offer the energy and willingness to track back and defend like Lallana and Milner do.
He could definitely learn to become a player who is very willing to run up and down the pitch and he will be much more motivated to do so since he will not be playing for a club that is stuck in the relegation zone.
Adding Wijnaldum also takes away some valuable minutes for someone like Ojo. The youngster showed some real potential when given a chance last season and even if he is a few years away from becoming a full first-team player, he should be given every opportunity to play top-level football.
Wijnaldum has shown the ability to play as a central midfielder on occasion. That flexibility will be very useful for Klopp but that position is still a bit crowded with Emre Can, Jordan Henderson, Lucas Leiva and new signing Marko Grujic all fighting for a spot.
Looking at Liverpool's schedule next season, the club will be playing in much fewer matches than last year. From the Premier League, to the Europa League, to cup fixtures, there was a seemingly endless number of games that Klopp had to maneuver around with players falling to injury left and right.
While that means far less actual playing time, it also means that Klopp will have more time with the players in training that will allow him to really communicate to them what he wants from them. Also, having a deeper squad will be very useful if the club makes it back to a European competition, be it the more realistic Europa League or even the Champions League.
Overall, despite the rather high price and crowded squad, the addition of Wijnaldum is yet another indication that Klopp is building for the future. He may not be a first-team player every week but he is a more than capable replacement if any of the more well-known players miss time through injury. The club still has to address the lack of a left-back but fans should not deride the signing unless he proves to not be up to the standard.