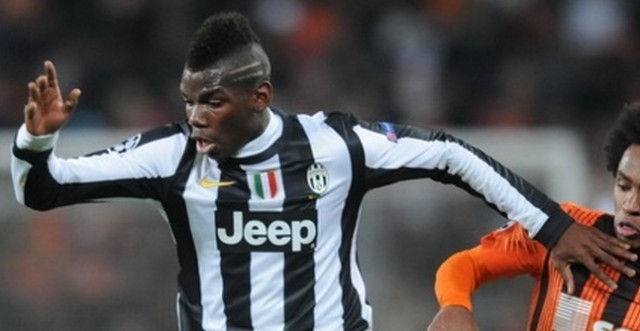 Manchester United are willing to pay a world-record fee of €125m for Juventus midfielder Paul Pogba this summer, according to Italian newspaper Gazzetta Dello Sport.
The report suggests United are determined to sign Pogba in this transfer window and are prepared to offer him a salary of between €12m and €14m per year.
Pogba is being heavily linked with a return to Old Trafford and his agent, Mino Raiola, is fueling the speculation even further.
The 48-year-old, who already brought two of his clients to Old Trafford this summer, has admitted that Pogba's future is uncertain.
"Paul leaving Juve? It's a long summer, I wouldn't exclude it," Raiola said.
Juventus are believed to be interested in signing Napoli striker Gonzalo Higuain and the possible sale of Pogba to United would allow them to activate the Argentinian's €94m release clause as Napoli's president, Aurelio De Laurentiis, is unwilling to negotiate the sale of the former Real Madrid player.
Juventus are not a selling club, but it'd be impossible to reject such an offer. If the Italian champions receive €125m for Pogba, it'd allow them to strengthen their team even further.
Pogba's return to Old Trafford looks more and more likely with each passing day and it wouldn't be surprising to see the Frenchman holding the red shirt before the end of July.