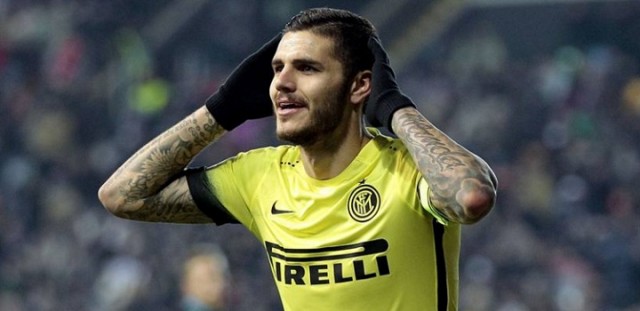 According to talkSport (via reports in Italy), Arsenal has made a £41 million bid for Inter Milan striker Mauro Icardi. The Gunners have reportedly been interested in many other strikers during this summer transfer window, but no signings have come to fruition yet.
Icardi has been a productive player with Inter over the past two seasons. Last season he scored 16 goals with 4 assists in 33 appearances in Serie A, and two seasons ago he scored 22 goals with 6 assists in 36 appearances in league games.
Icardi would be a productive and useful player for Arsenal, but it is questionable as to whether he is an upgrade over the Gunner's current striker, Olivier Giroud.
Giroud scored 16 goals with 6 assists in 38 English Premier League games last season, which is actually slightly better than what Icardi did in the Italian league.
If Arsenal want to venture into the market for a striker, it would probably make more sense to go after a player like Gonzalo Higuain who is a clear upgrade over Giroud.
However, if the report that the Gunners have already offered £41 million for Icardi is true, then it is certainly possible that the Inter striker could make a move to the Emirates this summer.