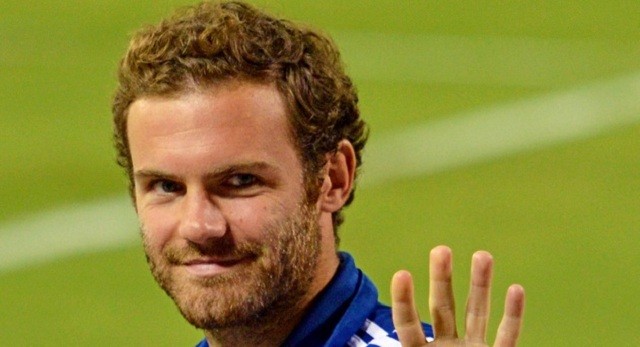 Espanyol's sporting director, Angel Gomez, has ruled out a move for Juan Mata this summer.
The Spanish club has been linked with a move for the former Chelsea player, but Gomez has said Mata won't be moving to the RCDE Stadium in this transfer window.
"We want to close four or five additions…  the goal is two defenders and two midfielders and in addition also a striker, although in this case would not be a priority," he told Spanish newspaper Sport.
"I am surprised [by the Mata rumours] I see it as unfeasible, because we have not taken any steps."
Mata, who scored 11 goals and provided 11 assists in 54 appearances for United last season, has been heavily linked with a move away from Old Trafford following the arrival of Jose Mourinho.
However, the Spaniard played against Wigan Athletic last Saturday and has been included in the team's 25-man squad for the two friendlies in China against Borussia Dortmund and Manchester City, so it looks like he'll have a chance to impress Jose Mourinho before the start of the season.
Mourinho's counter-attacking tactics mean Mata would probably spend more time on the bench if he stays.
Mata is neither fast nor strong enough to be a key player in Mourinho's team, but he may still have a role to play at the club.