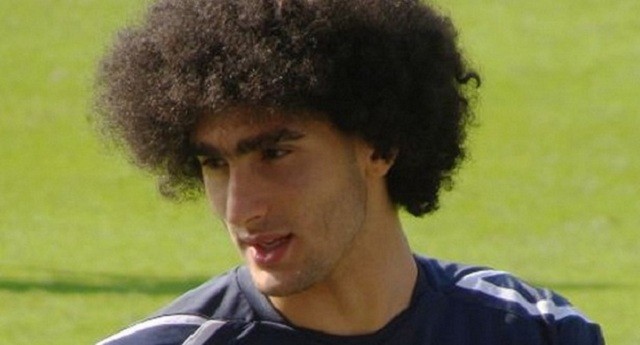 Jose Mourinho wants to keep Marouane Fellaini at Manchester United this summer, according to the Daily Record.
The report suggests Mourinho, who took charge of United less than two months ago, wants Fellaini to stay as he values the Belgian's physical attributes and experience.
Fellani has been linked with a move away from United ever since David Moyes was sacked more than 2 years ago, but the midfielder is still at the club against all odds.
He was Van Gaal's controversial "Plan B" over the course of the past two seasons and it appears as though Mourinho has no intention of selling him this summer.
The 28-year-old, who was David Moyes' first signing as Manchester United manager three years ago,  scored 4 goals in 33 appearances in all competitions for the Red Devils last season.
Keeping Fellaini at the club would be a strange decision as he's not good enough to play in midfield and his aerial ability won't be needed as much with Zlatan Ibrahimovic at the club.
However, Mourinho's plans for Fellaini are not yet clear, so we'll have to wait and see whether he'll be a key part of the first team or just an occasional impact substitute.