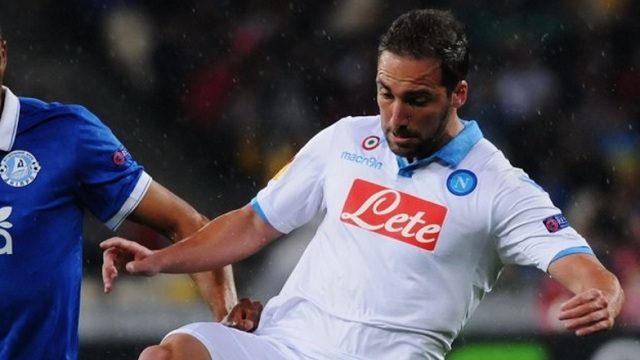 Sky Sports News is reporting that Napoli will not give up Gonzalo Higuain for a transfer fee less than his £78.5 million release clause.
This is significant news for Arsenal fans because the Gunners have been previously linked to a move for the 28-year-old Argentinian star.
If Arsenal could somehow land Higuain he would provide the team with a huge boost with his goal scoring prowess. However, a transfer for Higuain seems less likely to happen now than it did a few days ago.
There was recently a report in the Daily Star (via Francesco Marciano) that Gonzalo Higuain would likely go to Arsenal, but if this new report from Sky Sports is accurate Arsenal's chances to get the striker would be very much in doubt.
Due to the conflicting reports, it is difficult to decipher what is actually happening in the negotiations to acquire Higuain, so it appears we will just have to wait and see how it plays out.