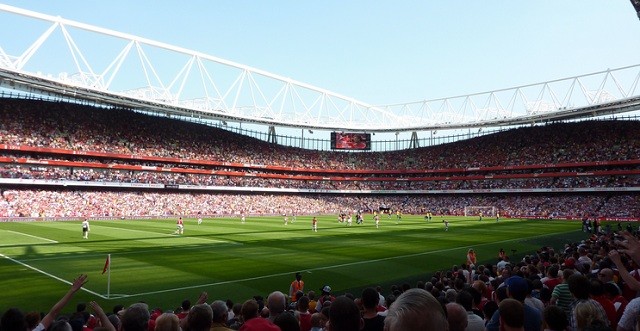 According to The Bolton News, Bolton Wanderers have accepted Arsenal's £2.5 million bid plus incentives for 20-year old center back, Rob Holding.
As reported yesterday, Arsenal had submitted a bid over the weekend and an agreement was believed to be close. It is understood that Holding underwent his medical Monday evening and that personal terms are currently being hashed out.
The Gunners interest in the England Under-21 international first became public in May when they had a £2 million plus incentives offer rejected. Their hand was forced this weekend when it become apparent that two other clubs had made serious offers for Holding.
Holding was voted Bolton's player of the season last campaign, which ended in relegation. On the back of his impressive season, Bolton triggered a one-year contract extension, enabling them to control his future and earn a profit.
Arsenal are currently short at center back. Laurent Koscielny will miss the start of the season due to his involvement with France in Euro 2016, leaving Per Mertesacker, Gabriel, and Calum Chambers as the clubs only healthy center backs. Gabriel and Mertesacker both had up and down year's last campaign, while Chambers struggled to break into the starting lineup.
It's unclear what role Holding would play for the Gunners, although it's more likely than not that he would serve as a backup and understudy Arsenal's senior defenders. Chambers may be sent out on loan to gain valuable first-team experience, which would free up a spot for Holding in the squad.
Holding's inexperience is worrying – he has 30 first-team appearances, all in the Championship. Despite that, he was watched throughout the year by a host of Premier League clubs. The fact that Arsenal acted with immediacy after other clubs made offers indicates they believe he is a player with much potential.
Regardless what type of player Holding develops into, this is a relatively risk-free transfer for Arsenal, and is the type of deal that Arsene Wenger enjoys. The fee is relatively minimal and does no damage to Arsenal's coffers. If Holding succeeds and makes an impact at Arsenal, this deal will be viewed as a coup. If Holding doesn't develop as hoped, it will be viewed as a cheap risk that ultimately does no harm to the club.