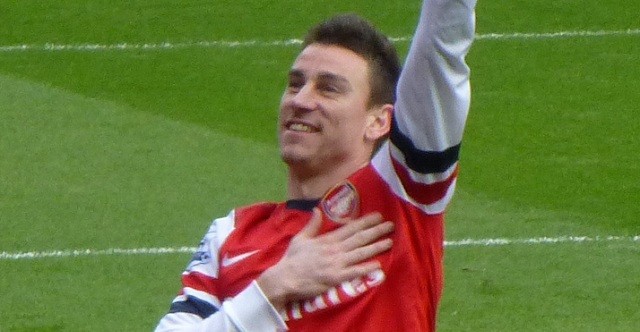 Bayern Munich is reportedly interested in Arsenal defender Laurent Koscielny, according to the Daily Express.
Arsenal had been trying to get Koscielny to sign a new contract, but those negotiations have reportedly stalled opening the possibility of a move to Bayern Munich.
Bayern already have two quality center backs in Mats Hummels and Jerome Boateng, so Koscielny would likely be a backup player if he moved to the German club.
Arsenal is currently thin at center back as it is and losing Koscielny would be a major blow to their back four. However, the Gunners may need to sell some of their players if they do indeed make a transfer for superstar striker Gonzalo Higuain.
Even if selling Koscielny could help fund a move for Higuain it still might be in Arsenal's best interest to hang onto their starting center back. He has been a reliable player for them for a few years now, and he figures to be a major part of the team again this season.
Due to their lack of depth at center back, it seems unlikely that the Gunners will sell Koscielny, but do not be surprised if Arsenal sells one of their other starting players to help fund a major transfer for a striker.