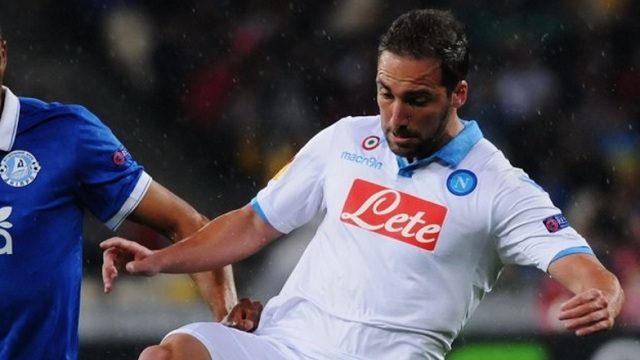 Arsenal reportedly have increased their chances to get Napoli striker Gonzalo Higuain, according to the Daily Star (via Francesco Marciano).
Arsenal's main competition for Higuain appears to be Juventus, but Napoli are reluctant to sell their star striker to another Italian team. This presumably gives the Gunners a chance to get Higuain at a better price.
The Gunners are reportedly offering £41.8 million plus Olivier Giroud in exchange for Higuain.
The report also suggests that Arsenal may have to sell some of their other players to help them afford the move for Higuain.
Higuain is a 28 year old star who scored an incredible 36 goals in 35 league games last year to win the golden boot in Serie A. He would be a huge upgrade over Arsenal's current options at striker.
The odds of Arsenal signing Higuain seem to have increased drastically over the past few days. There is now a very good chance that the Argentinian star will end up at the Emirates, and if he does, he will become one of the team's best players.