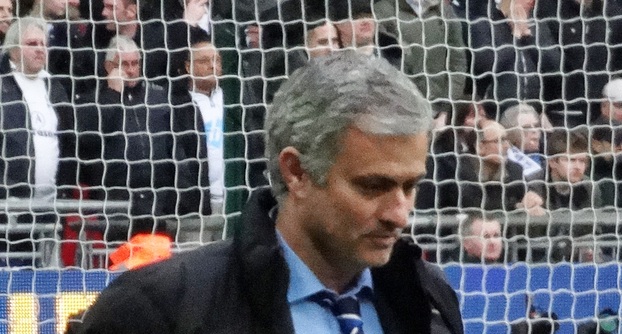 Jose Mourinho is reportedly monitoring the Cesc Fabregas situation at Chelsea and may consider swooping up the midfielder, according to the Daily Mirror.
The report suggests that new Chelsea manager Antonio Conte is tracking four potential midfield targets that all play the Spaniard's central midfield role.
Conte is also supposedly considering just how the former Arsenal and Barcelona man would fit into his midfield without exposing the rest of his team.
Fabregas, whose contract is set to expire with Chelsea in 2019, made 33 appearances last season in the Premier League, registering 5 goals and just 7 assists.
Manchester United have been on the chase for a quality central midfielder with the passing skills of the Chelsea man for quite some time.
Furthermore, with Mourinho stating that Wayne Rooney will not play in midfield this season, a starting spot in the middle of pitch has opened up.
Paul Pogba has been at the top of Mourinho's midfield wish list and rightfully so as the Frenchman is one of the most promising young talents in the world, however, with recent developments that he may be staying at Juventus, a plan B might be in the works.
Fabregas would certainly be an upgrade over Rooney and Juan Mata in the central midfield role but United must first do everything they can to sign Pogba before inquiring about Fabregas.