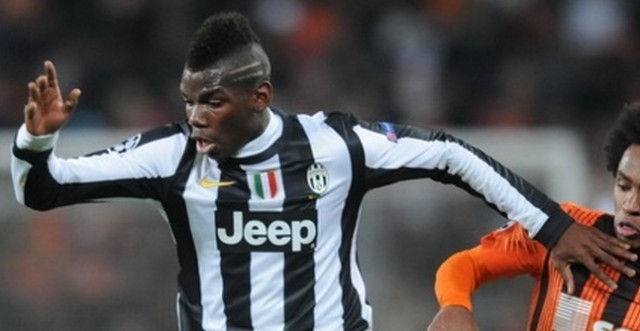 There's been a new development in the Paul Pogba to Manchester United saga that's been occupying almost every sports media in the past few weeks.
Pogba has been heavily linked with a move to Manchester United this summer as Jose Mourinho is believed to be a massive fan of the midfielder.
However, Pogba's agent, Mino Raiola, has admitted Juventus are prepared to offer the player a new deal in order to prevent him from leaving the club this summer.
"Everything can happen with Pogba. But Juventus want to keep him and extend his contract. We will meet soon," Raiola told Sky Italia.
"Paul is happy at Juventus. Man United? Let's see…but Juve absolutely don't want to sell him.
"My % about Pogba to leave Juventus? You can't always know everything in the life…we'll see our decision."
United are believed to be determined to sign Pogba and if they succeed, the midfielder would be the third Raiola client to sign for the English giants this summer following the acquisitions of Zlatan Ibrahimovic and Henrikh Mkhitaryan.
The 23-year-old, who's currently on his post-Euro 2016 vacation, appears to be happy at Juventus, but it certainly doesn't mean that a transfer is out of the question.
Mourinho has always outlined the importance of getting the signings in as early as possible, so if Pogba isn't a Manchester United player by the beginning of August, the club is likely to move on to other targets.