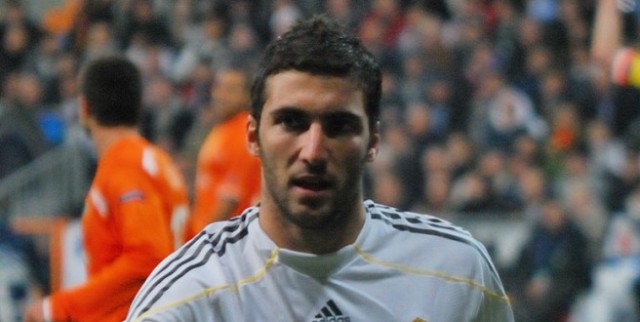 Arsenal have reportedly agreed to a contract with Napoli striker Gonzalo Higuain, according to the Daily Star.
However, the Gunners have not yet made a transfer bid to Napoli to secure the player.
Arsenal is expected to make a bid for the Napoli striker shortly. It has been reported that the Gunners want to send Olivier Giroud along with a transfer fee to Napoli in exchange for Higuain, but Napoli is reportedly not interested in Giroud.
The Argentinian international scored a prolific 36 goals in 35 games last season in Serie A and he finished the year as the league's leading goalscorer.
Higuain is a top talent and he would be by far the best option at striker if he moved to the Emirates. Arsenal would be a much improved team if they could sign him.
Based on the reports, Arsenal seems to be legitimately interested in getting Higuain, but I am not sure if they are willing to meet Napoli's asking price.