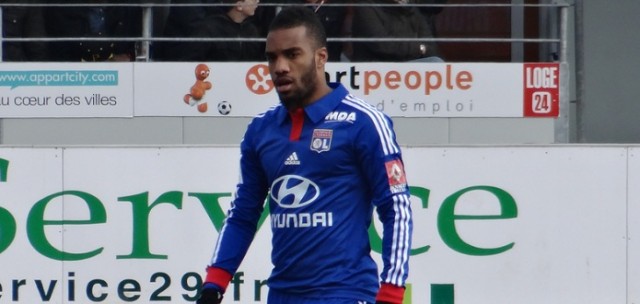 Arsenal haven't made any moves to sign Lyon striker Alexandre Lacazette this summer, according to the French club's president, Jean-Michel Aulas.
Lacazette has been linked with a £42m move to Arsenal in this transfer window, but Aulas believes the English club isn't interested in the striker.
"I saw Arsene a lot during France's matches and he didn't talk to me about it," Aulas told L'Equipe.
"So I don't think that there is something, and it seems to me that Alex wants to spend this season with Lyon in the new stadium.
"He wants to experience an adventure in the Champions League that could prove to be much better than last season. I think he'sgoing to stay with us and we're very happy about that."
The 25-year-old striker, who missed out on a place in France's Euro 2016 squad, scored 21 goals in 37 appearances for Lyon last season.
Arsene Wenger is believed to be keen to sign another striker this summer as Danny Welbeck will be out of action until February with a knee injury.
Lacazette would be a good signing for Arsenal. He has a great goalscoring record in France and would suit Arsenal's style of play.
Things can quickly change between now and the end of the transfer window on August 31st, but judging by Aulas' comments on the matter, Lacazette looks likely to spend another season at Lyon.