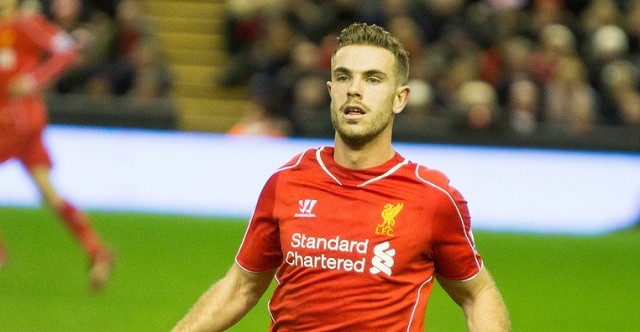 With the first pre-season match, a 1-0 victory over Tranmere Rovers, in the books, Liverpool manager Jurgen Klopp has to start determining who among his rather large squad will separate themselves and become key players. While all five players listed below were consistent starters, they still have something to prove.
For some it's getting their form back after struggling with injuries, for other's it's fighting for their spot on the team. Joe Gomez and Danny Ings are not listed because they are still working their way back from long spells on the sidelines while guys like Christian Benteke, Mario Balotelli and Jordon Ibe could be sold in the near future.
Philippe Coutinho
He was voted Liverpool's player of the year for his performances last season but he now has to prove that he is capable of taking the next step and become a truly great player. The great thing about the current squad is that Coutinho is no longer the only creative player.
Roberto Firmino, Sadio Mane and Adam Lallana should be able to lighten the burden on Coutinho's shoulders. Opposing defenses can't commit their defenses to stopping him anymore at the risk of giving the other attackers space and time. He should be able to cut down on taking long-range shots and focus instead on generating and scoring quality chances.
He will have three great strikers who can take advantage of the key passes of Coutinho and the other midfielders. Having a healthier and more skilled team around him can only make Coutinho better.
Dejan Lovren
The Croatian was by far a much better player in his second season as a Red. His partnership with Mamadou Sakho provided a solid, powerful core in the defense.
He also endeared himself to all Liverpool fans with his remarkable late goal against Borussia Dortmund that capped off an epic comeback.
However, with Sakho cleared to play by UEFA and the arrival of Joel Matip,  Lovren has to prove once again that he deserves to be one of the first names on the team sheet.
While every defender should get enough playing time, having only two slots for three capable players should make them push each other to be the best that they can be.
Daniel Sturridge
As usual, the biggest concern all Liverpool fans have with the striker is whether he will be able to suit up on a regular basis. He is still Liverpool's most naturally talented striker and having him in the lineup on a consistent basis will only give his teammates more confidence.
He can finish from all over the pitch and his movement will open more space for the likes of Coutinho, Firmino and Mane. His ability to play both alone and with a partner up top gives Klopp a ton of flexibility when selecting his squad.
The pairing of Sturridge and Divock Origi excelled last season when given a chance but Sturridge should still play at a high level when playing with Danny Ings' relentless energy.
Speaking of Origi and Ings, there will be a lot less pressure on Sturridge to play every match. Klopp already showed last season that he was willing to manage his star striker's minutes in order to keep him healthy and one can only expect much of the same this year.
That allows Sturridge to save his energy for the matches he does play in instead of pushing himself in every match because he is the team's only reliable forward.
Alberto Moreno
With all the calls for a new left-back, the Spaniard has to be motivated to prove himself this pre-season. With Jon Flanagan still recovering from his long spell on the injury list and Brad Smith's inexperience, Moreno was Klopp's only option on the left side of the defense.
Despite all his talent at getting forward and helping stretch opposing defenses, Moreno often made defensive mistakes that he either had to scramble to fix or have one of his teammates cover.
With Flanagan fully healthy and Nathaniel Clyne's flexibility, Moreno should still be motivated to improve even if the club fail to sign another left-back.
Jordan Henderson
Henderson was a bit of a disappointment during his first season as captain. He battled a heel issue the entire season and it eventually kept him out for the last quarter or so.
With the club eyeing a couple defensive midfielders such as Mahmoud Dahoud and Ruben Neves, the captain has to prove that he is capable of leading the team once again.
While those two targets likely wouldn't be able to unseat Henderson given their youth and unfamiliarity with the Premier League, having just one of them on the squad would raise questions about the captain's long-term place in the lineup.
This season will be all about Henderson proving his doubters wrong and cementing his place as the club's new leader.