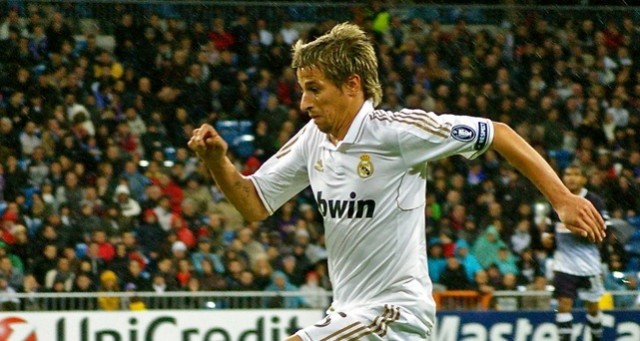 According to AS, a Spanish sports newspaper, Fábio Coentrão won't recover from his injury until November. He has been carrying it since April.
The Portuguese had a bittersweet stay at AS Monaco, as he scored an impressive three goals. However, he was only able to play 15 matches, making it a less than productive loan for Real Madrid's interests.
Despite rumors of a left back being a priority for the club this summer, it seems that Zinedine Zidane will rather keep Coentrão and hope to recover his best version.
While he will join his teammates next week in the official "back to school" day, Fábio will ask the medical staff to return to Portugal to continue his recovery until the final phase.
This is a big setback for next season's planning, as the coach will need to find a suitable replacement in the squad if Marcelo should get injured.
Initially, Nacho would be the first choice in that case, but he may be on his way out of the Bernabéu. Diego Llorente, another loan returnee could also be an option, yet his arrival at Málaga is almost sealed.
Until November, Madrid will have to figure out how to deal with negative surprises. When Coentrão returns, he will have yet another chance to prove his worth, although it may be his final one.