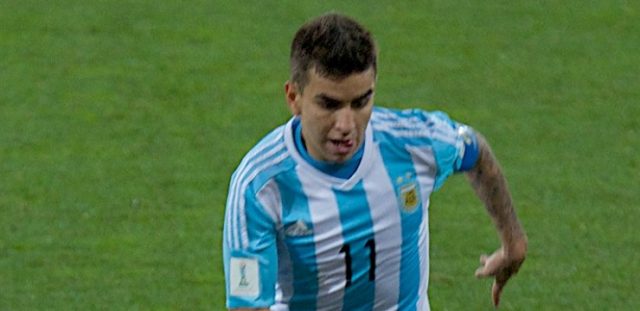 Barcelona boss Luis Enrique has been rejected in his bid for signing Atletico Madrid striker Angel Correa after his manager Diego Simeone made it perfectly clear that the talented Argentine was not for sale, according to British news source The Sun.co.uk.
Not only is the 21 year-old going to stay in Madrid, but Simeone suggested he would have a much bigger role to play next season.
Correa started his career with Spanish side San Lorenzo and then moved to Atletico in 2014 for a reported fee of  €7.5 million.
Unfortunately for the young striker, he would spend the next six months on the sidelines due to a heart tumour. After his return in 2015, he totalled 9 goals in 24 appearances.
It's possible Correa may be tempted to make the move to the Camp Nou should the offer be large enough, and this could be entirely possible as Barcelona might be flush with cash following reports that superstar Lionel Messi may move to Chelsea for well over £100m.