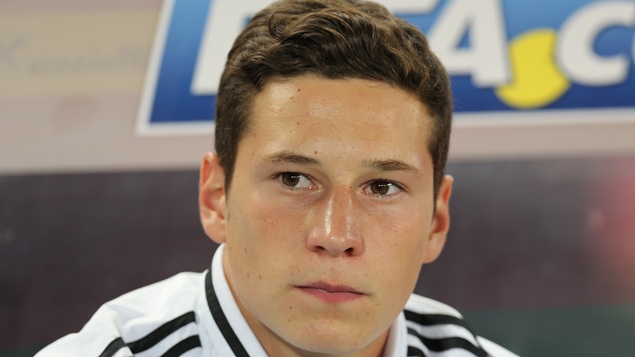 Arsenal is reportedly ready to make a £50 million bid for Wolfsburg winger Julian Draxler, according to Face of Football (via ESPN).
Draxler has been in the Bundesliga since the 2010/2011 season, appearing in 142 league games for Schalke and Wolfsburg. He is only 22 years old, but he has a lot of experience playing at a very high level.
Draxler had 6 goals and 5 assists last season in 24 league appearances. His best attribute is probably his dribbling, and he finished in 6th place in the Bundesliga in dribbles per game last season with 2.6.
Draxler would be a great addition for the Gunners. He has proven he can play in the best leagues in the world after his time in the Bundesliga, and he would have the potential to be a star player for Arsenal in the near future.
Arsenal will likely have to compete with other top clubs to get Draxler, so this move is far from a done deal. However, this report is an encouraging sign, and it shows that the Gunners may be one of the favorites to sign the German youngster.