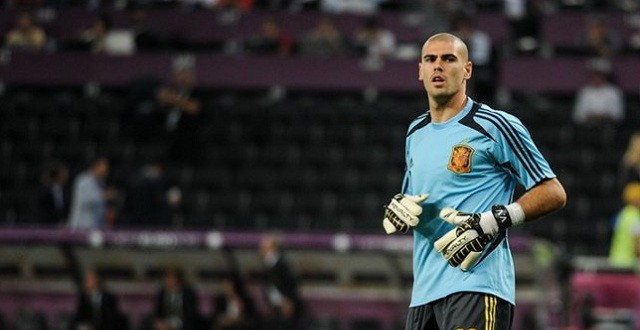 The Daily Mail has confirmed reports that former Manchester United and Barcelona goalkeeper Victor Valdes has signed with newly promoted Middlesbrough. 
Reports suggest that the deal for the ex-Barcelona keeper, who was on loan in the Belgian league last season, is two years in length. Valdes had a forgettable time at Old Trafford under Louis van Gaal where he rarely played in his 18-month spell with the Manchester giants.
The Spaniard was recently released from United this past summer but not before he famously fell out of favor with the former Dutch manager and was forced to train alone before his loan spell at Standard Liege.
However, the 34-year-old had a much better time while at Barcelona where he, along with the likes of Carles Puyol, Xavi, and Lionel Messi formed one of the best club teams in football history.
The former Spanish international reportedly had offers from the likes of Sporting Lisbon and Besiktas but decided to work with Middlesbrough manager and fellow compatriot, Aitor Karanka.
Furthermore, Valdes recently followed his new club on Twitter, which fueled speculation that the keeper would make the move to the northside of England.
Valdes' time as a world-class goalkeeper is over so it is without question the right move for United and Barcelona to walk away from him but he instantly gives a team like Middlesbrough a boost in goal.