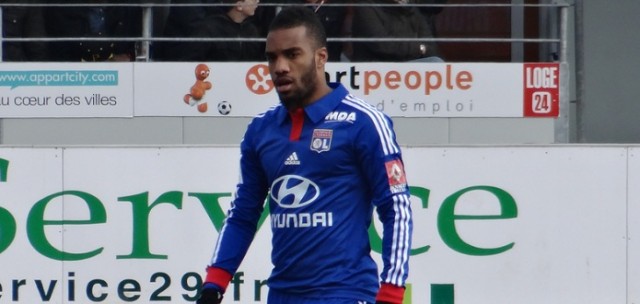 Arsenal are reportedly willing to pay £34 million to bring Lyon striker Alexandre Lacazette to the Emirates, according to the Telegraph.
Arsenal had previously shown interest in Lacazette, but if this new report is accurate then the Gunner's chances of getting Lacazette have greatly increased.
Lacazette is a 25 year old player who has thrived in Ligue 1, and he scored 21 goals in 34 league matches last season.
Lacazette would be an upgrade over players like Danny Welbeck and Theo Walcott, and he would probably compete for playing time with Olivier Giroud if he signed with Arsenal.
Lyon seem somewhat reluctant to sell the striker, but Wenger is clearly serious about signing Lacazette and he is reportedly willing to pay Lyon's asking price.
It seems that there is now a very realistic chance that Lacazette signs with Arsenal. As long as Lyon decide they are willing to sell the striker, then the Gunners seem like the favorites to get him.