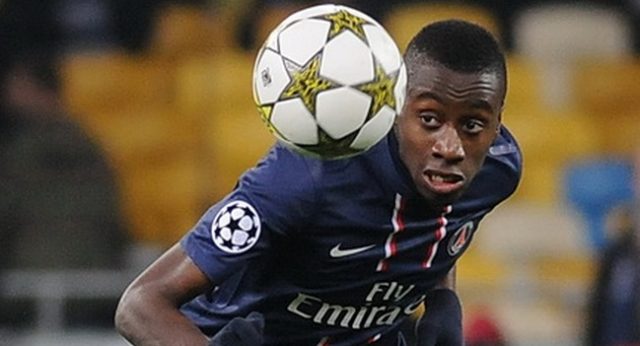 Arsenal is reportedly interested in signing French International and PSG midfielder Blaise Matuidi, according to Liga Financial. Matuidi is said to be available for around £22 million.
Matuidi is 29 years old, he has been a regular for the French National Team in recent years, and he has won Ligue 1 four times with PSG.
Matuidi is known as a box-to-box midfielder. He makes a strong defensive contribution, and he is a very good passer who can help his team keep possession. He had 6 assists in Ligue 1 last season, so he can contribute offensively aswell.
Matuidi is the type of player that Arsene Wenger likes, but he did just recently sign Granit Xhaka who is also a box-to-box midfielder.
Matuidi would definitely be a good player for the Gunners, but it might be more prudent for Arsene Wenger to use his resources to fill needs at other positions.
Despite the fact that Arsenal would probably be better off using their transfer budget to fill other needs, Wenger seems to be very interested in Matuidi. Don't be surprised if he ends up at the Emirates this summer.