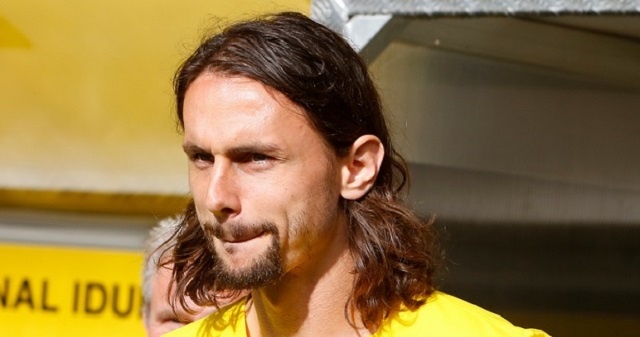 Arsenal is reportedly interested in Bourussia Dortmund center back Neven Subotic, according to the Daily Star (via Italian football journalist Emanuele Giulianelli).
The transfer fee for Subotic would likely be well within Arsenal's price range.
Subotic has expressed his desire to leave the club, as he struggled to get playing time with Dortmund last season. He also dealt with an injury that kept him out for the later part of the year.
Subotic has played over 200 games for Dortmund in his career. He has been a good player for Dortmund in the past, but last season was a very disappointing one for Neven, as he played in only 6 league games.
Last season was a rough year for Subotic, partly due to injury, but he is only 27 years old and should have many good years ahead of him. I would expect him to have a bounce back year next season.
Subotic would be a useful player for Arsenal, as he would provide depth at center back, and is capable of starting if necessary.
It seems possible, but not likely that Subotic ends up at the Emirates. Other teams are also interested in Subotic, and Arsenal seems to be more focused on getting a striker.