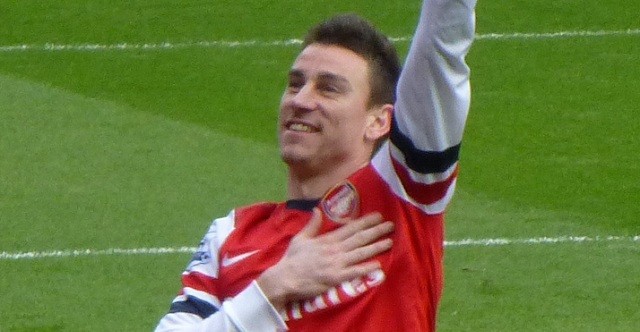 Bayern Munich is reportedly interested in making a transfer bid for Arsenal starting central defender Laurent Koscielny, according to the London Evening Standard.
Arsenal would likely ask for a significant transfer fee in exchange for Koscielny seeing as he is projected to be a starter for the team next season.
Koscielny has played in 180 league games for the Gunners over the past 6 seasons, and he has been a key contributor to the team.
Koscielny averaged 3.8 interceptions, 1.4 tackles, and 5.6 clearances in league games last season. His 3.8 interceptions per game ranked 3rd in the entire Premier League.
Losing Koscielny would be a major loss for Arsenal, and they would have a very hard time replacing him with anyone on their current roster. There is not much incentive for the Gunners to sell Koscielny unless they can get a very high transfer fee in return.
It seems unlikely that Koscielny will be sold this summer, but if Bayern Munich are willing to overpay for his services then Arsenal may be willing to make a deal.