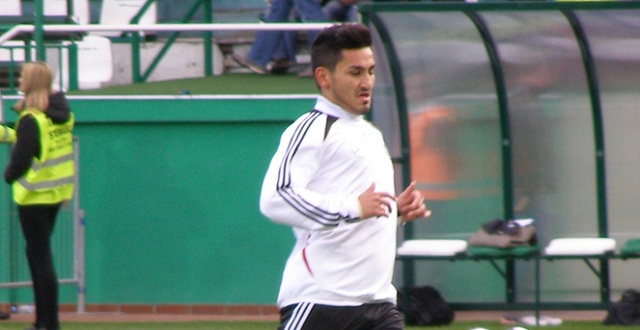 Ilkay Gundogan has gone on to reveal that he was convinced to join Manchester City following discussions with Liverpool boss Jurgen Klopp
Pep Guardiola wasted no time whatsoever in starting his revolution at Manchester City by quickly landing the services of German international Ilkay Gundogan early in June.
Gundogan joined City for a fee believed to be in the region of around £20 million and many feel that the 25-year-old will be a good fit for the Citizens under their new manager.
Gundogan sought advice from Klopp before City move
Gundogan has now gone on to speak about his transfer to City and has revealed that Liverpool boss Jurgen Klopp had a big hand to play in his decision to move to the Premier League.
The midfielder worked closely with Klopp during their time together at Borussia Dortmund and he had asked his former manager advice ahead of the prospective switch to City, to which the Liverpool boss replied with an emphatic 'Yes'.
Speaking to the Daily Telegraph, Gundogan revealed, "Of course I talked to Jurgen Klopp. We discussed a few things and I asked if I would fit in the Premier League and he said 'definitely, definitely yes'. He wishes me the best and me also for him.
"It's going to be a big fight next season in the whole Premier League – not just Manchester City and United – when you see which managers and players are joining. I think there will be more in the next weeks."
Gundogan will be missing out the first few months of the season due to a knee injury but Manchester City will be hopeful of having him back by September.