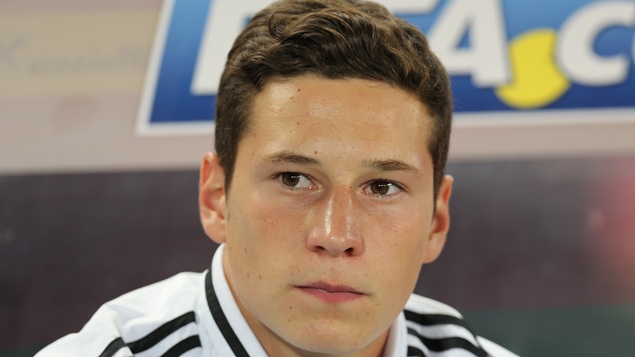 According to Ok Diario, a Spanish digital newspaper, Real Madrid are thinking of Wolfsburg's Julian Draxler in case Eden Hazard's potential transfer doesn't happen.
Los Blancos are pursuing a galáctico signing for this summer and names like Lewandowski, Pogba and Hazard have emerged as potential new transfers.
However, their high price tags and the important role they play in their teams make them very challenging negotiations to start. This where Draxler comes in.
The 22-year-old German international has been one of Europe's most promising players since his Schalke 04 days. Raúl, the former Madrid legend, already played alongside him and turned him into his protégé.
Getting Draxler to the Bernabéu would cost Real at least 45 million euros according to Ok Diario's report. This makes it a bargain compared to the 100+ million euros it would take to sign the names at the top of the list.
With six goals and six assists in the Bundesliga, he was one of his team's standout performers. Nevertheless, the objective of qualifying for European competitions couldn't be reached.
Currently with his national team in the Euro 2016 semi-finals, Zinedine Zidane will need to act fast in case his price increases after the tournament.
Madrid will most likely continue to pursue the big names, but for now, they have a solid alternative in Draxler. Still, prior to his arrival, another creative midfielder would probably need to depart.