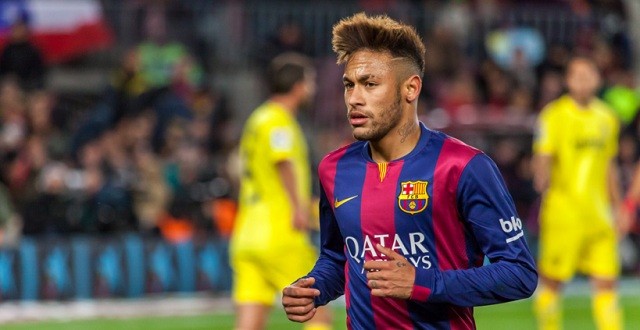 Brazilian star, Neymar Jr, was rumored to leave Spain to join clubs in either the Premier League or France's Ligue 1. However, the thrilling striker has now committed to FC Barcelona for the next five seasons.
Neymar's previous contract was set to expire after the 2017/2018 season. Yet, his new contract with the Spanish giants, which was publicly announced on the official team website, will keep him with the squad until the end of the 2021 season, according to the report.
The highly skilled forward has surely shown the Barcelona squad, the fans, and the world how much success he has brought and will continue to bring to the team. With eight trophies and eighty-five goals in three seasons, Neymar surely has the world waiting to see what else he is capable of performing.
The left winger has successfully been able to earn two La Liga trophies, a Champions League title, a pair of Copa Del Rey Cups, the Club World Cup in 2015, and a European Super Cup accompanied by the Spanish Super Cup.
Neymar undoubtedly seems to be thrilled with his decision after he went to his Instagram saying "Muito feliz de continuar vivendo esse sonho! VISCA BARÇA y VISCA CATALUNYA" which translates to "Very happy to continue living that dream! VISCA BARÇA Y VISCA CATALUNYA.