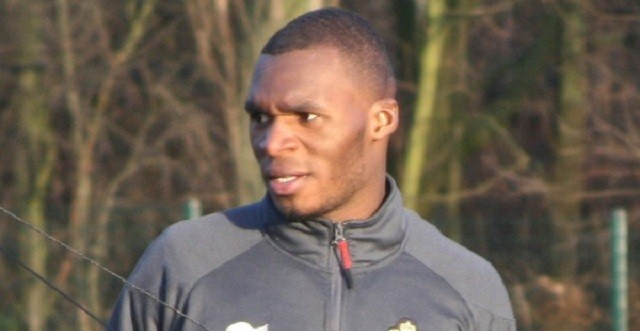 According to Mirror Football, Liverpool striker Christian Benteke is considering a move to Crystal Palace after spending just one season at the Merseyside.
Liverpool signed Benteke from Aston Villa for £32.5m last summer, making him the 2nd most expensive signing in the history of the club. Despite scoring 10-goals for Liverpool last season, Benteke was often the 3rd choice striker for Liverpool, behind Daniel Sturridge and Divock Origi.
And with Danny Ings returning from his injury next season, Benteke might find himself rooted to the Liverpool bench. Therefore, amid rumors that he is unsettled at Liverpool under Klopp, the player is reportedly considering a move away from Liverpool next season.
Also, with the arrival of Sadio Mane at Anfield, Liverpool are eager to get a major portion of the transfer fee which they paid for Benteke last season.
So far, only Crystal Palace have indicated a concrete interest in the Belgian with their manager Alan Pardew a big fan of Benteke. However, if Pardew wants to lure the Belgian to Selhurst Park, the Eagles would have to pay Liverpool a transfer fee in the region of £30m.