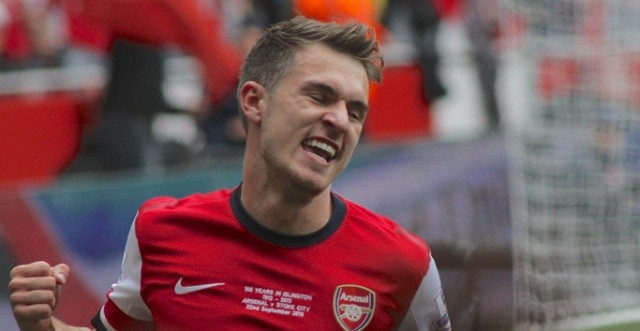 Aaron Ramsey is set to miss the first ever semi-final for Wales, following his one match suspension after collecting 2 yellow cards in the tournament. Wales will now face Ronaldo's Portugal in EURO 2016 semi-final, but they will be missing one of their most important players, Aaron Ramsey.
The Arsenal player conceded a second booking in the tournament after his naïve decision to hand the ball on the half way line. His absence might be a big set-back for Wales, as he has been a key contributor to goals, with 4 assists and a goal, and has also contributed defensively.
Ramsey's work rate in this year's European Championship has been intensive, because of which Gareth Bale has enjoyed a free role in the team. Also, Ramsey has become the first player ever to manage 2 assists in a single game in a EURO, against Belgium. His passing and movement has been a joy to watch for any Arsenal fan.
His absence will surely hurt Wales against Portugal's robust defense in a number of ways. His passing, work rate, movement, and chance creation has made him a key player besides Gareth Bale. Also, it has taken the load off Bale's shoulder. The tournament might just end for Ramsey if Wales fail to secure a win against Portugal.